Alan has over 25 years' experience working with global and national organisations, advising them at board level on global sustainable development issues which affect business, society and individuals.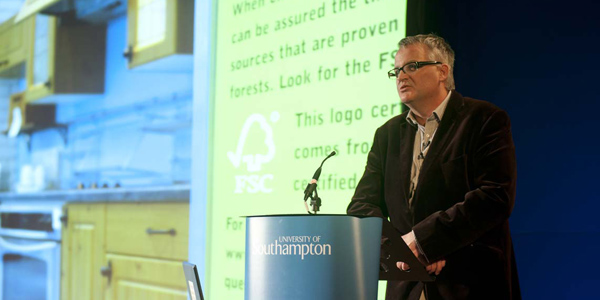 He is currently Advisor to Business and the Community (BITC) where he oversees its Corporate Sustainability programmes and he is also the chairman of the Cornwall and Isles of Scilly Nature Partnership.
In addition, he chairs the UK Task Force on Sustainable Growing Media which is creating a roadmap for the UK gardening and horticulture industry to only use sustainable growing materials. Following working with the entire Virgin Group for six years, Alan continues as Advisor to the Virgin Earth Challenge, Sir Richard Branson's $25m prize for scalable, sustainable ways of removing greenhouse gases from the atmosphere.
He has worked with blue chip companies internally (B&Q, Kingfisher and SABMiller, as well as the Virgin Group) see About Me, has spoken to, presented to or has provided quick reviews to over 50 companies ranging from Quorn to the Alberta oil sands industry, and has been a senior associate of the Cambridge Programme for Sustainability Leadership see My Corporate Experience. Alan is also Non-Executive Director of WRAP and is a founder of the Global Association for Corporate Sustainability Officers see My public policy and not for profit work.
Through his career Alan has developed narratives for how lifestyles will be sustainable by 2050, the idea of choice editing versus consumer choice and has also voiced his opinion on certification proliferation. As well as corporate work he chaired several government think tanks and was a Sustainable Development Commissioner between 2000 and 2009.
Aligned to his work for others, Alan is a well known and a popular keynote speaker on the global conference/workshop circuit see My appearances.